Spear-20 SS
The BKK Spear 20 SS is specifically developed for freshwater finesse applications, to ensure a natural presentation of lures.
A round bend and slim wire (0.8X) ensure a fast and deep penetration, enhancing the hook up rate.
Thanks to BKK's remarkable experience and detail-oriented craftsmanship, the hook comes with needle-sharp hook points that provide an excellent hook penetration performance.
Besides, BKK Super Slide coating further improves the piercing speed and reduces the penetration resistance.
The moderate length of the hook shank provides high versatility to the hook, making it suitable for various kinds of lures such as topwater, minnow and crankbait.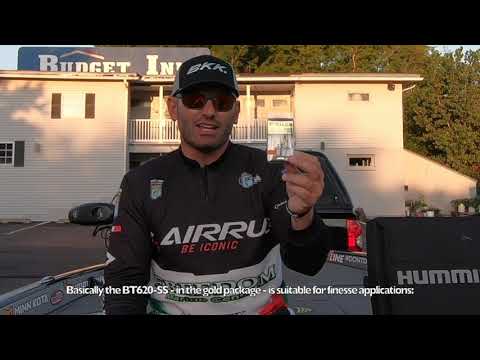 SPECIFICATIONS
| | | | | | | |
| --- | --- | --- | --- | --- | --- | --- |
| Size | 12 | 10 | 8 | 6 | 4 | 2 |
| Quantity | 8 | 8 | 8 | 8 | 8 | 7 |